An event I created, organised and ran in collaboration with the Drawing Room and Edinburgh Palette.

In October 2017 I spent 2 days interviewing artists and charities in St Margaret's House, an arts collective run by the charity Edinburgh Palette in Meadowbank, Edinburgh. I realised that these tenants were not connecting with each other as well as they could, despite the great potential for collaborative projects in the building.

Collaboration was the biggest theme across my interviews, so I wanted to explore this and get residents to meet one another to find potential collaborations on their doorstep. I met with Edinburgh Palette and worked with one of my interviewees who let me use his space for free. I created promotional materials and got attendees, a performance to close the event, great feedback and thepossibility of more future projects with St Margaret's House.
After a short presentation, attendees were given ten minutes to get to know others at their table, before moving onto another table. I provided prompt sheets to create questions they could ask each other.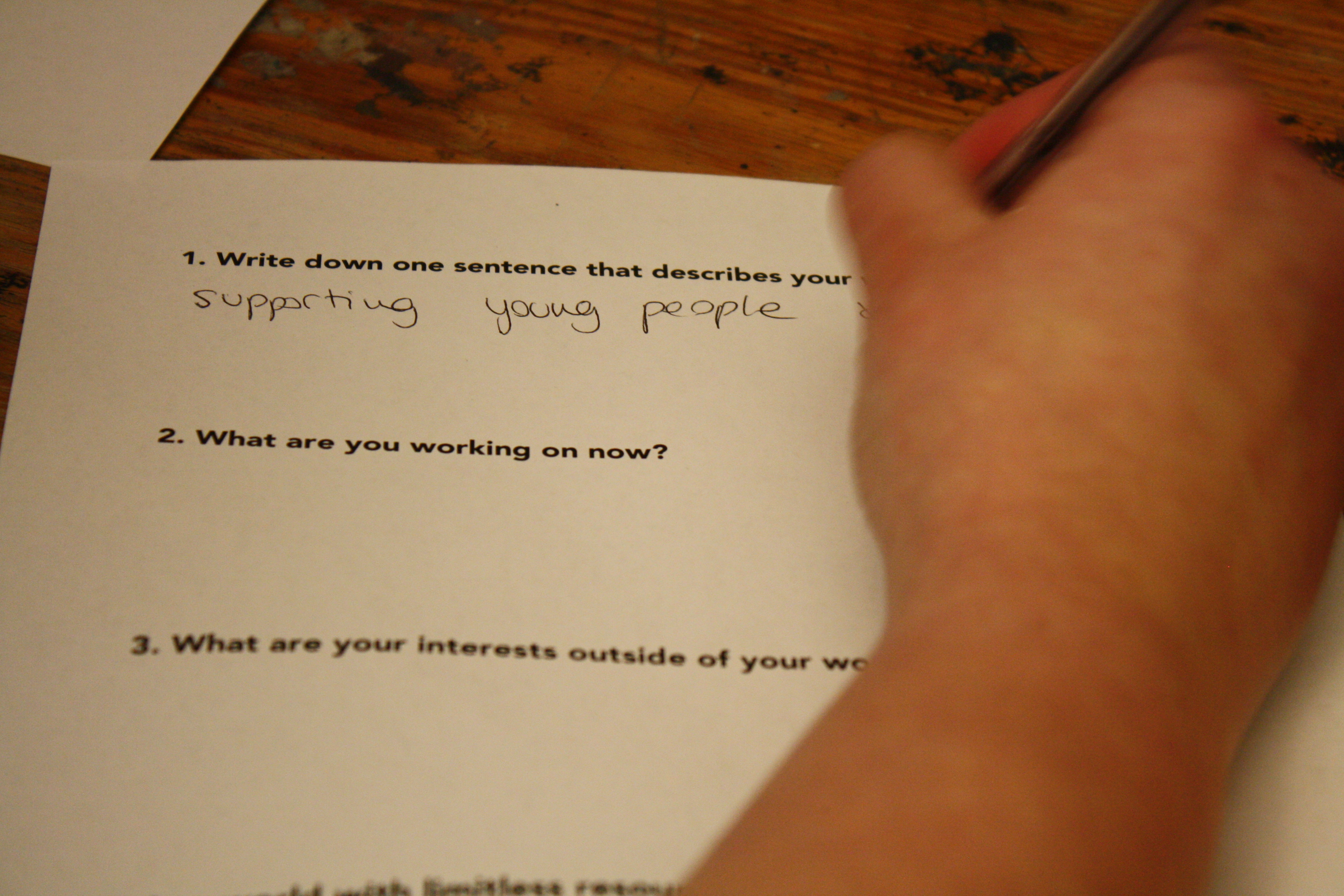 I also wrote and designed a short article, The Value of Community Arts, about my findings and communications-based ideas to increase the visibility of places like St. Margaret's House in light of recent news that the building is to be demolished.