Connect Four
Connect Four centres on the idea of driving social innovation through collaboration across the four sectors.

I created the name, branding, promotional materials and project design and coordinate the events, including Connect Four: Launch in November 2019 and Connect Four: Digital Inclusion in November 2020.

People Know How have now named their latest site Connect Four, at 1 Waterfront Avenue. I designed the interior wall decals and manage promotion for this building.
Publication design
The visual identity for Connect Four was derived from my design of the Strategic Plan and accompanying website that we launched during the event. View the page:
www.peopleknowhow.org/strategic-plan
Building interior design

In 2022 People Know How began working with Edinburgh Palette to manage Connect Four, a space for social innovation and cross-sectoral collaboration in the heart of Ednburgh's Waterfront area. I created decals, promotion and branding for the space.
Promotion
Leading up to events, I use Eventbrite pages and HTML invitations for invited guests. I also create bespoke social media campaigns to allow our followers' voices to be heard in t
he events. Campaigns frequently include polls and questions, the results of which were shared at the events.
Event design


Events take the branding into the three-dimensional space through banners, printed materials, tablecloths, vinyl, lanyards, table numbers, WiFi cards, mini Connect Four games and printed materials.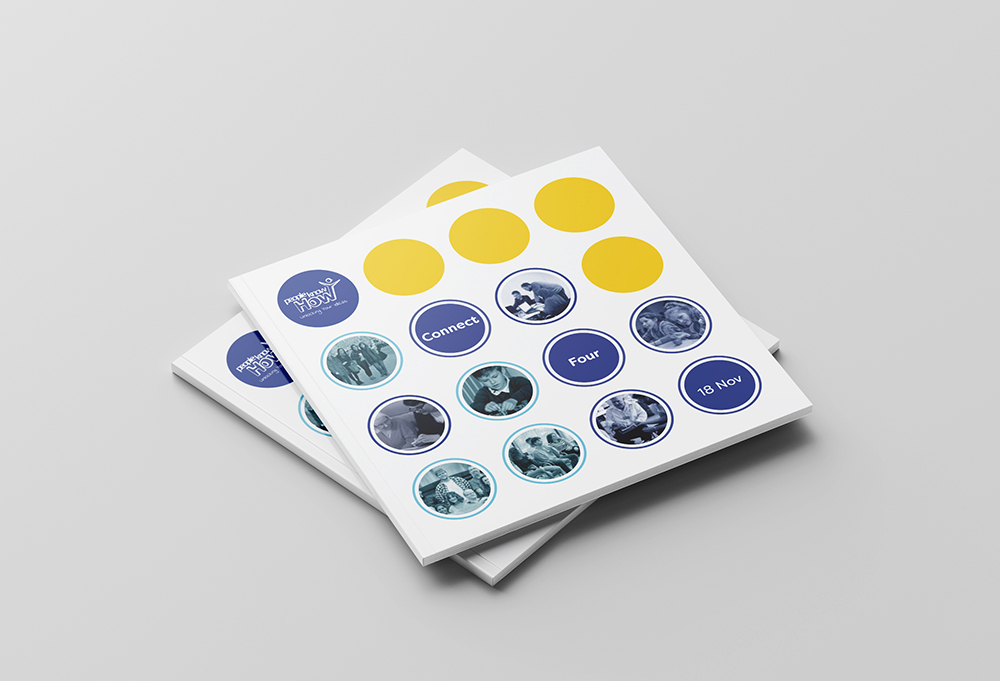 Web design and development


The Connect Four webpages on the People Know How website are interactive and innovative to reflect the theme of the event and the visual identity. View the pages:
www.peopleknowhow.org/connect-four