Connect Four is a social innovation network, launched during the event of the same name. This was an evening of facilitated discussion, bringing together the third, business, academic and public sectors - connecting four. We also hosted five speakers from across the sectors. The evening launched People Know How's Strategic Plan and social innovation network.

I was involved in coordinating, organising, designing and promoting the event from its inception through to its delivery in November 2019.
The Strategic Plan

The visual identity for Connect Four was derived from the original design of the Strategic Plan that I created for People Know How earlier in the year. The original plan was to launch the Strategic Plan in an event. This eventually took the form of Connect Four, which took on a great aim of launching a Social Innovation Network that would grow beyond the event and fulfil the aims outlined within the strategy.
View the page:
www.peopleknowhow.org/strategic-plan
Promoting Connect Four

Leading up to the event, I created an Eventbrite page and invitations for invited guests. I also created a social media campaign to allow our followers' voices to be heard in the event, despite it being invite-only. This campaign took the form of polls and questions, the results of which were shared at the event.



Designing the space

For the event itself, I worked on colour-matching the banners, printed materials, tablecloths, vinyl, lanyards, table numbers, WiFi cards, mini Connect Four games and printed materials to match the visual identity of the event. I created a presentation for all speakers, and a Mentimeter presentation to include interactive audience participation. Custom name cards hung on colour-coded lanyards, with each colour representing one of the four sectors. Finally, question cards were created for each table, with extra prompts written in a "deck" of playing card-sized cards.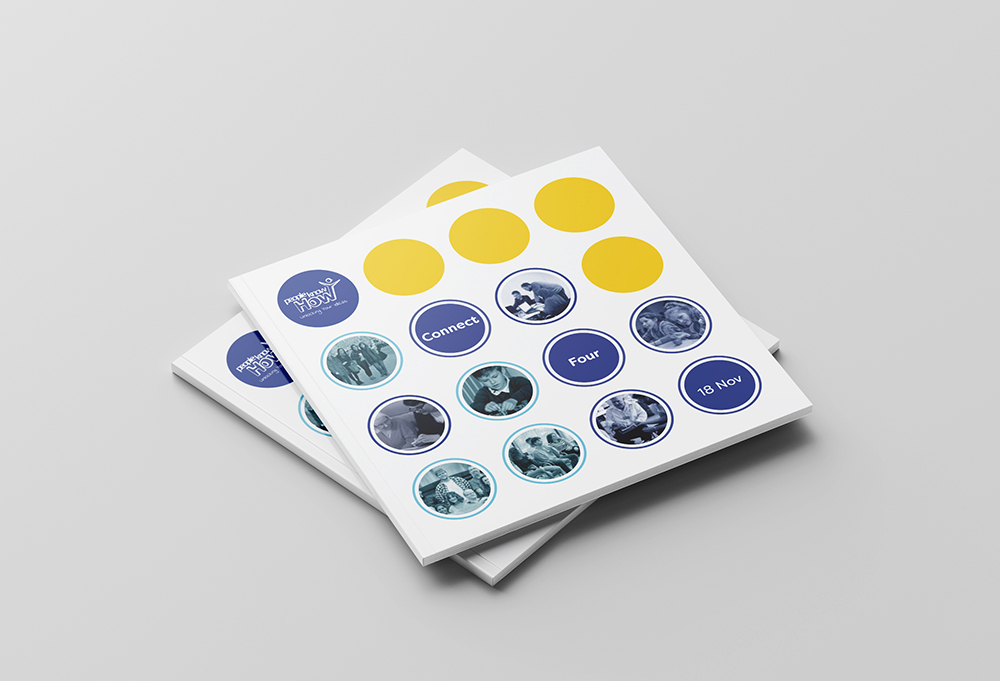 The event

During the event I organised film and photography, which I later edited into a video feature video to promote the Connect Four network.











The Connect Four network

The event was the launch of Connect Four, People Know How's social innovation network. After the launch, I created a webpage on the People Know How website containing the discussions from the event, and a collection of social innovation resources. The page is interactive and innovative to reflect the theme of the event and the visual identity.
View the page: www.peopleknowhow.org/connect-four