All Aboard is a canal-side venture that seeks to purchase and run a boat from the newly reinstated Polwarth Pontoon in Edinburgh on which People Know How will host its Positive Transitions Service projects. It is a partnership project between People Know How and Polwarth Parish Church. View the webpage I designed for the project here: www.peopleknowhow.org/all-aboard

The design revolves around the unique location of the Union Canal, using a map of the area. The hand-drawn style and muted colour palette appeal to an audience of varying ages - from the children and young people of the Positive Transitions Service, to the parishioners of Polwarth Parish Church. The hand-drawn style also nods to drawings that might be created by young people participating in the Positive Transitions Service, and complements the Polwarth Parish logo, while the colours complement the People Know How logo.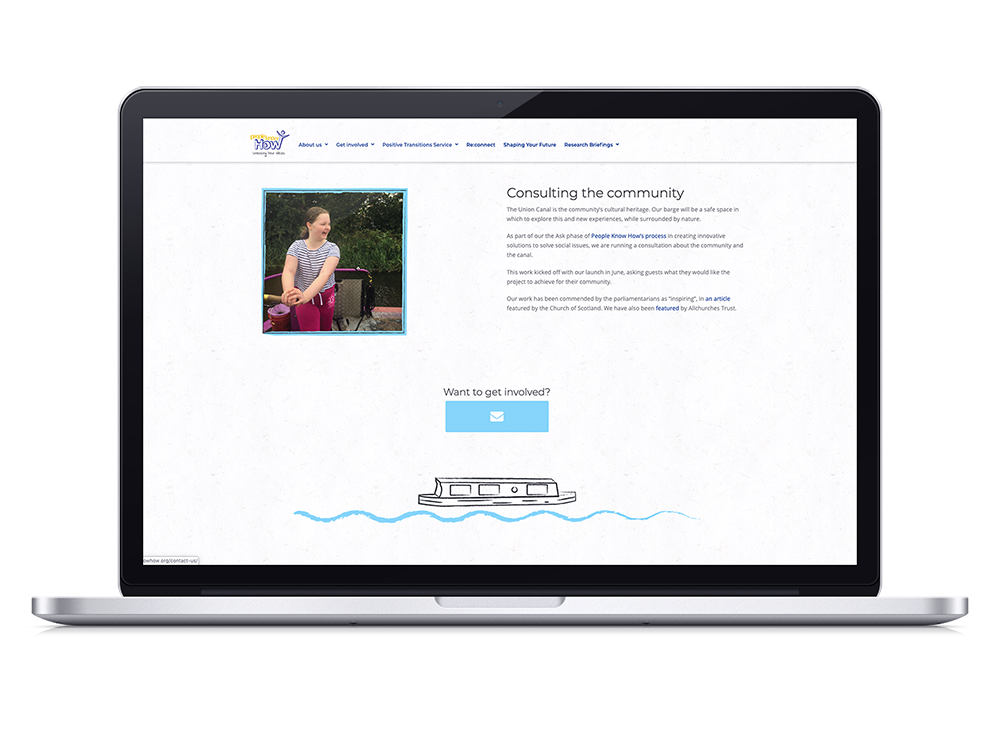 I applied this branding and illustration style to a webpage on the People Know How website to which we can direct traffic from social media.